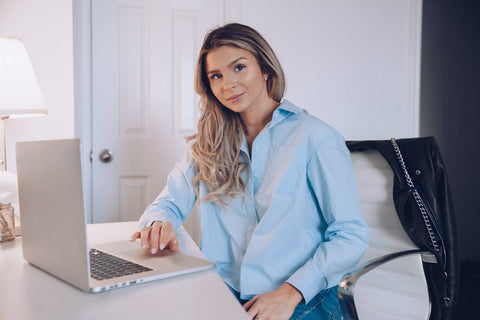 Our brand founder Jane is a life lover who loves poetry and gardening. Her life is simple, but she makes simple life poetic with poetry and plants
Love and live such an ordinary and simple life,
This has always been her preferred state, although everyone has a different interpretation of it. "Be independent and blend into nature" is simple in her heart. Everything in nature is ordinary and simple, the trees are ordinary, the flowers are ordinary, the sun is also ordinary, but in such ordinary, we can still create shining beautiful everyday.
Jane  loved fresh silver jewelry when she was a girl, but it was only in recent years that she began to understand the beauty of other jewelries. She is like the sun, with a steady, warm and shining energy. With her, with the light from sun and moon, hope that everyone also has a heart like gold.
Sunday,Monday,Tuesday,Wednesday,Thursday,Friday,Saturday
January,February,March,April,May,June,July,August,September,October,November,December
Not enough items available. Only [max] left.
Add to Wishlist
Browse Wishlist
Remove Wishlist