Brand Story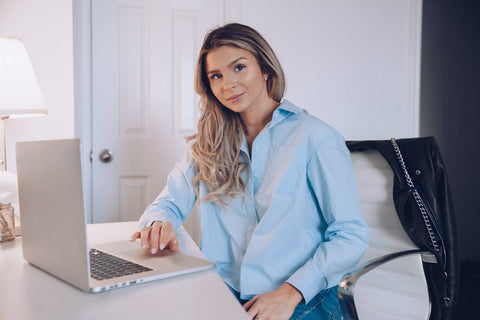 Our brand founder Jane is a life lover who loves poetry and gardening. Her life is simple, but she makes simple life poetic with poetry and plants
Love and live such an ordinary and simple life,
This has always been her preferred state, although everyone has a different interpretation of it. "Be independent and blend into nature" is simple in her heart. Everything in nature is ordinary and simple, the trees are ordinary, the flowers are ordinary, the sun is also ordinary, but in such ordinary, we can still create shining beautiful everyday.
Jane  loved fresh silver jewelry when she was a girl, but it was only in recent years that she began to understand the beauty of other jewelries. She is like the sun, with a steady, warm and shining energy. With her, with the light from sun and moon, hope that everyone also has a heart like gold.
Stay Chic with KTCHIC
As an Asian fashion brand, KTCHIC captures the essence of Oriental beauty and elegance. We help overseas Chinese girls rediscover their cultural roots through modern reinterpretations of traditional Asian clothing. Our mission is to make following Chinese fashion trends effortless for Asian women worldwide.
JOIN US FOR LATEST ASIA HOT FASHION
Stay ahead of the latest Asian fashion trends! Subscribe to KTCHIC's newsletter for insider style tips, new arrival alerts, and exclusive members-only perks. Join our community of global Asian fashionistas now!